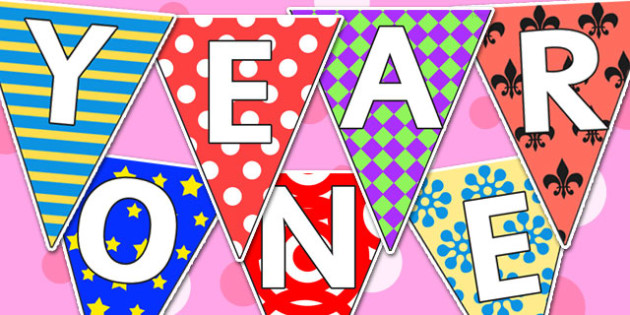 Welcome back to the Autumn Term!
Hello everyone and welcome to Year One! I hope you all have had a fantastic, fun-filled Summer break with family and friends and are looking forward to starting your journey in Year One as much as I am! How the holidays have flown by! I am excited to delve into lots of creative projects with the children this year and have some fun activities planned for our new topic – take a look below for a snapshot of these!
I will be posting regular updates of the children's learning on the school twitter account (@LittleLeighSch), with the hashtag #YearOne so that you can follow our learning journey. On the class page, you will find some information about the children's learning, the school calendar and schedules for PE and homework.
This year, my PPA and NQT time will be covered by Mrs Tomlinson who will be teaching Science, PE and computing. I know that she has some lovely activities planned for the children.
If you have any questions or queries regarding anything, please do not hesitate to contact the school office, make a note in the book or catch me at the classroom door at the end of the day.
Let's get to work!
Miss Thomas.
Please click here to see this year's curriculum map!
Our new topic for Autumn Term . . .
#
Into the Wild!
In English, our class text is . . .
Shh, it's a secret! Our class text will be revealed shortly.


As Mathematicians...


The children will be working on place value, addition and subtracting,, including some problem solving and reasoning around these areas.
To develop you child's mathematical understanding, you can practice numbers from 1 - 100, times table recall (2's, 5's and 10's) and telling the time.


As Geographers...
We will learn about the 7 continents and 5 oceans. We will observe similarities and differences between the United Kingdom and a non-European country, thinking about weather patterns. We will also create maps to navigate our way to find some strange creatures. . .
As Artists...
We will be exploring different techniques and materials to create art. We will use the illustrations which author and illustrator David McKee used in 'Elmer' to inspire some of our artwork fot the new topic, exploring colour, texture and pattern. We will also study the fabulous work of Henri Rousseau who we will use to inspire our own creations of a rainforest.
As Musicians...
In Music, children will explore various instruments to develop their own musical composition fro various concepts, including the sounds we might hear in the rainforest. We will also learn different songs to help us with maths and phonics.
PE will take place on a Tuesday afternoon and a Thursday morning.
Reading books will be changed when the children have read their books at home and it has been noted in their reading diary.
Homework will be given on a Friday and is due back in the following Friday. It will rotate weekly between maths and English.
Let's have fantastic start to the year!
Miss Thomas.
Latest Newsletters
PE
PE lessons will take place on Tuesday afternoon and Thursday morning. Please ensure your child has the correct PE kit with them throughout the week in case of any changes to the timetable.
Reading
The teaching of reading in Year One is done through guided reading sessions. Each child will receive a guided read with a teacher during the week. You will be able to read about this in the reading diary, where a little comment will be left. It is during this session that the children will be encouraged to change their own reading books. They are, of course, welcome to do this at any point during the week. The other sessions during the week will focus on word building, phonics and comprehension tasks to build skills linked to the understanding of the text.