We hope you enjoy the opportunity to peek into our learning this year!
Happy New Year!
Welcome back, I hope you have all had a wonderful break over the Christmas period and are well rested in preparation for another jam-packed term in Year Three! Thank you ever so much for your generous and thoughtful gifts and cards, I felt very special. and spoiled. I am incredibly excited to begin our brand new topic this term, it is one of my most favourite to teach and I simply cannot wait for the children to begin learning! We are very lucky to have another wonderful person working in our class this term, we have Miss Holland joining us from the University of Chester. She is a second year associate teacher who will be working within our class for the next six weeks and she is super excited to get to the know the children and enrich their learning experiences whilst she is with us.
This term my PPA will continue to be covered on a Friday afternoon by Mrs Tomlinson.
As always if you need to discuss anything with me, please don't hesitate to pop a note in the message book or I will be more than happy to speak to you at the end of the day.
Here's to another wonderful term!
Miss Rochell-Gill
Please click here to see this year's curriculum map!
Our Autumn Term topic is...
Were the Romans really as rotten as history would lead us to believe?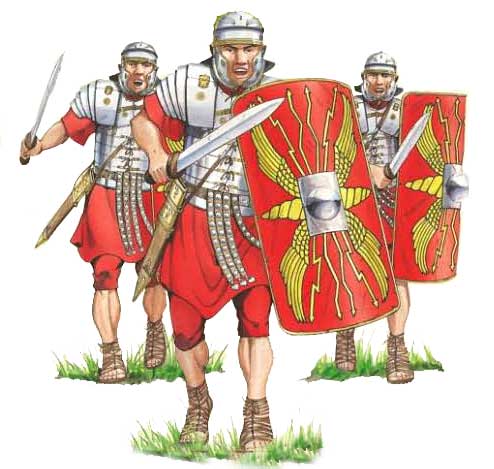 Within this topic we will discover what life was like during the reign of the rotten Romans. We will spend time exploring the Roman Empire answering questions such as:
Were the Romans really as brutal and rotten as we are told?
What legacy have the Romans left behind?
What was it like to be soldier in the Roman legions?
What did the Romans do for us?
Should the Iceni tribe and the Celts have rebelled against Roman rule or gone along with their laws?
In English, we will be focusing on recounts in the form of newspaper reports. We will research and reenact the great battle between Boudicca and the Roman army and become eagle-eyed journalists, presenting the story in many different media outlets.
We will also have a chance to write our own refugee narratives based around the poignant and emotive texts 'Silence Seeker' by Ben Morley and 'Ziba came on a boat' by Liz Lofthouse. This overarching theme of Refugees links beautifully with the history of Rome, with many people from other countries being captured by the Romans and taken overseas to new and unfamiliar settings.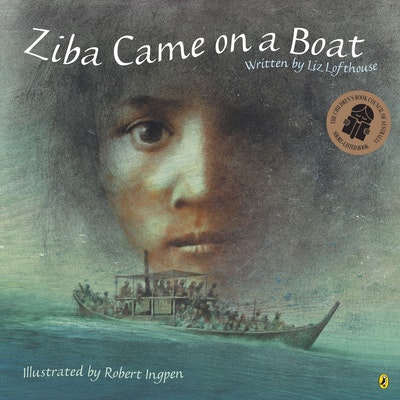 In Maths, we will be working on multiplication and division with a focus on 3x, 4x and 8x to begin with. To enrich our Roman topic will spend time researching and practising using roman numerals, something will also aid us telling the time later on in the year.
Within our main topic, we will cover many aspects of the Geography and History curriculum including identifying the spread of the Roman empire on world maps, marking cities and counties of the United Kingdom onto maps, recognising the impact that the Romans had on Britain at the time and how that has enabled some aspects of our modern lives.
In Science we will become geologists studying rocks and soils. Within this unit of work, children will classify and sort different samples of rocks and soils based upon properties, know the difference between different rock types and explain how they are formed and understand how fossils are formed from natural substances buried over time. Our learning will be enriched through various opportunities to work scientifically, designing and carrying out our own fair tests and experiments, observing the results and recording them.
There are so many fantastic pieces of artwork and sculpture based around our topic that we could create this term. In Art and Design Technology, we create our own mosaics tiles after researching and studying examples in rich Roman villas, design and paint our own Roman legion shields, and paint detailed portraits of the Celtic queen Boudicca to name but a few.
Our author this term is...
Jeremy Strong
5 facts about Jeremy Strong:
1. Jeremy Strong studied English at York University, and went on to become a teacher in a primary school.
2. He works in a shed in his garden. It's set up with a large desk, his computer an armchair, a fridge and a music system.
3. For a while he wrote and published books during the school holidays, but in 1991 he decided to become a full-time writer.
4. When he was at university, he used to work at a doughnut factory during the holidays.
5. There's A Viking in My Bed was turned into a BBC TV series.
Guided Reading
During the week, all children take part in guided reading sessions both as a whole class and individually. Within these sessions we read a variety of extracts, chapters from stories and often work on our inference skills using video clips and images. These sessions aim to develop inference skills, comprehension of texts and fluency/understanding of the texts we read.
In KS2 we strongly encourage parents/guardians to read 2-3 times a week and record a short comment in thier child''s reading diary about that reading session.
PE Lessons
In Year Three our PE sessions are on a Monday morning, and also on a Thursday afternoon.
Although our sessions are scheduled for these days, it is not uncommon for those to change due to other events in school so it is vital that all children have their kits in school on Monday and remain in school until the weekend.
During the winter months, it is advisable for the children to bring warm clothes such as tracksuit bottoms as sessions will continue outside where possible.
Homework
Homework is given on a bi-weekly rota, one week english is sent home and the following week maths is sent home. It is given on a Friday and due in the following Friday, please try to ensure that homework is brought in by the due date so it can be checked and prepared for the following week.
Spellings and times tables practise are sent home weekly on a Friday and tested the following Friday.
If you have any issues regarding the homework set then please contact me via the message book or at the door and I will do my best to resolve the issue.