Welcome to Year Three! Welcome to Year Three! Welcome to Year Three! Welcome to Year Three!
Welcome back Year Three!
A huge, warm welcome back to school after what has been a very long time at home for all of us. With the outbreak of Covid-19, it has been so very unusual but now it's time for a fresh start, new year group and lots of new exciting adventures! I know that some of you may be feeling a little uncertain of what is to come but I promise that it will all be okay and we will have a wonderful time - so please try not to worry. We will take it all one day at a time and look after each other as a team :)
This term my PPA will be covered on a Tuesday afternoon by Mrs Robinson and she is so excited to be teaching you. Our PE sessions are on a Tuesday and Thursday and we have our forest session on a Wednesday, don't forget to come to school in your pe kit or forest clothes on those days!
You can follow our learning journey via our school twitter account, @LittleLeighSch, where I will post updates and pictures.
If you need to discuss anything with me, please don't hesitate to contact the school admin team who will be more than happy to pass your message on.
Miss Rochell-Gill and Mrs Robinson
Our opening theme for this half term is...
Here We Are: Our Wonderful World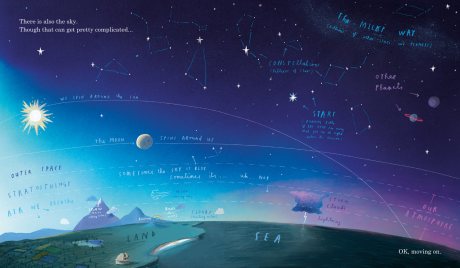 For the first few weeks of this half term our learning will be focused around the wonderful book 'Here We Are' by Oliver Jeffers; the perfect book to help us get accustomed to our 'new' world and way of living with Covid-19.
'The world can be a bewildering place, especially if you've only just got here. Your head will be filled with questions, so let's explore what makes our planet and how we live on it.
From land to sky, to people and time, these notes can be your guide and start you on your journey. And you'll figure lots of things our for yourself. Just remember to leave notes for everyone else...
Some things about our planet are pretty complicated, but things can be simple, too: there are lots of us on here, so be kind.'
As Geographers...we will explore our wonderful world on a number of scales; continents, countries, the UK and capital cities. We will develop our locational skills, identifying continents and countries from a variety of maps and contexts. We will also explore our local area of Northwich, investigating it's history, human and physical features and looking at what makes it such a wonderful place to live.
As Writers... we are initially focusing on the book 'Here We Are' by Oliver Jeffers. We will spend lots of time remembering and practising all of our wonderful writing skills (don't worry if you have forgotten some - we have plenty of time to practise together
). By the end of this short unit, we will have composed some beautiful poetry, written descriptive letters and compiled detailed information leaflets based around the main themes of the book; our wonderful world, how to care for the planet and our own aspirations and dreams.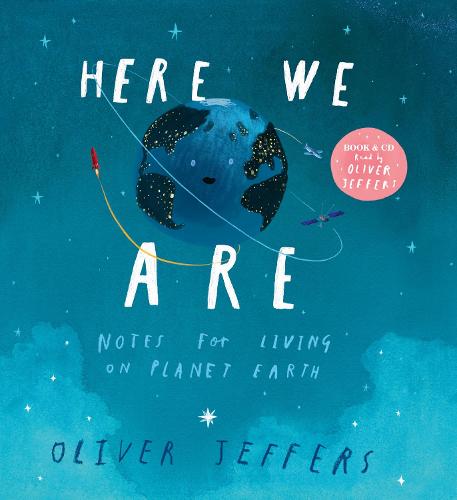 There will also be plenty of cross-curricular writing opportunities within our theme.
As Mathematicians...we will spend time recapping and embedding our understanding of number and place value. As mentioned above - don't panic if you can't remember all you have learnt, once we get back into the swing of things it will all come flooding back!
As a class we will be recapping and practising our times tables through a variety of ways, the most popular often being through songs. We enjoy watching and singing along to Mr Demaio's times tables takes on popular songs (these can be found on youtube) and playing the game 'hit the button' which is available on the topmarks website for free.
As Artists and Creators... we will be using a variety of skills (including sketching, watercolour painting, line work and layering) to create a quality, independent piece of art that embodies the world and nature. Our artwork will be inspired by some of the magical illustrations within our key text (as shown to the left of this text - just so beautiful). We will think carefully about what makes Earth so special, the four elements and nature.
As Scientists... we will recognise that we need light in order to see things and that dark is the absence of light. We will explore how light is reflected from surfaces and understand that shadows are formed when the light from a light source is blocked by a solid object. Following on from this we will investigate patterns in the way that the size of shadows change. Finally we will remind ourselves that light from the sun can be dangerous and find ways to protect our eyes.
Guided Reading
During the week, all children take part in guided reading sessions both as a whole class and individually. Within these sessions we read a variety of extracts, chapters from stories and often work on our inference skills using video clips and images. These sessions aim to develop inference skills, comprehension of texts and fluency/understanding of the texts we read.
In KS2 we strongly encourage parents/guardians to read 2-3 times a week and record a short comment in thier child''s reading diary about that reading session.
PE Lessons
This half term our PE sessions will take place on a Tuesday and Thursday with forest sessions on a Wednesday.
During the winter months, it is advisable for the children to wear warm clothes such as tracksuit bottoms as sessions will continue outside where possible.
Homework
Homework will now be set every Friday to be completed by the following Friday. Both times tables and spelling practise will be set each week on our new platforms; Times Tables Rockstars and Spelling Shed. We encourage children to practise their set tasks at least three times a week alongside regular home reading.
If you have any issues regarding the homework set then please contact me via the message book or at the door and I will do my best to resolve the issue.