Welcome back to the spring term in Year Four!
I hope you have all had a festive Christmas break!
I am excited to get started on our new topic for the spring term! I am confident that the children are going to enjoy every minute of our brand new learning journey which we have already begun to delve into this week . We have a very busy term ahead of us with lots of exciting opportunities and fun-filled activities! Please read on to find further information about our topic as well as the general routines in Year Four.
For this term, Mrs Tomlinson will be teaching Year 4 every Thursday.
If you require any further information then please feel free to pop in and see me or write a note in the message book.
Miss Adams
Please click here to view this year's curriculum map!
Our topic this term is...
Apes - Can apes and humans coexist?
During this term, we will explore Anthony Browne's book; Gorilla. This text provides the children with the perfect opportunity to find out more about apes and how we can ensure their survival. Furthermore, the children will be immersed into a whole array of exciting and emotive learning around the theme of rainforests, within which we will consider elements such as, rainforest inspired music and cultural dance.
What Wonderful Things Will We Be Doing?
Whilst keeping this term's topic as cross-curricular as possible, the main focus for our learning will very much be geography-based encompassing all aspects of the rainforest as a habitat.
English - For the first half term children will be focussing on persuasive writing. We will delve into persuasive texts and we will be writing persuasive letters! Later on in the term, we will switch to explore a new topic; Refugees. Our main focus for this term in writing will be to develop our emotive vocabulary and explore the effects of a range of different sentence openers in our writing.
Maths - We will have a heavy focus on learning our times tables alongside written formal methods of multiplication and division. Later on in the term we will look at calculating length and perimeter where possible linking this to our overarching topic of Apes!
Science - We will be investigating animals including humans and exploring the ways in which we are similar to our counterpart of the animal kingdom; apes.
RE - We will investigate Buddhism and the ways in which Budhists lead a good life.
Geography - This topic will allow the children to explore many areas of geography including features of the rainforest, many different endangered animals (including Ourangutans), and the water cycle!
Music - We shall be listening to an array of rainforest music and will have the opporunitiy to compose their own rainforest peices using percussion instruments.
Art/Design Technology - We shall be focusing upon the See No Evil, Speak No Evil, Hear No Evil monkeys as part of our art this term. We will explore how to use pop-art to construct our own pieces.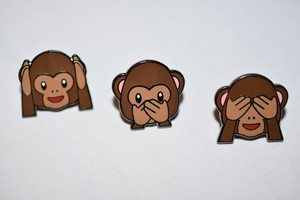 Finally, in Design Technology, the children shall create their own rainsticks to represent the different noises of the rainforest.
Physical Education - Through a series of gymnastics lessons inspired by our cheeky ape ancestors, we will develop our balance and coordination, whilst deepening our understanding of how apes move and interact with each other.
Our focus text for the first half term is...
Who is Our Class Author?
Anthony Browne
Author of Gorilla and Voices in the Park. Anthony Browne uses wonderful ape illustrations within his books, meaning more than just our writing will be inspired by him!
Times Table Practice
Homework
Children in Year 4 receive the following homework:
English (on a weekly rotation)
Mathematics (on a weekly rotation)
Spellings (on a weekly basis)
Learning Log (on a half term basis)
Times Tables - please work with your child on learning their times tables. We focus on a different one from the 4, 6, 7, 8, 9, 11, and 12 every two weeks.
All homework should be handed in on time unless otherwise agreed with the class teacher.
P.E
The children have two P.E sessions each week; one on a Monday afternoon and one on a Wednesday monring. We recommend kits are brought in a Monday and taken home on a Friday.
Children should have both an indoor and outdoor kit in case of inclement weather during the colder months.
Girls with long hair should tie it back and all jewellery, including earings, must be removed for P.E.
Any child who does not have a suitable P.E kit may be asked to complete alternate work.
Reading
Children receive one guided reading session with the teacher every week. Aside of this, they have follow up sessions which are linked to their text. They will also have the opportunity to participate in SPaG (spelling, punctuation and grammar) activities during guided reading sessions. I will endeavour to read with your child during any quiet reading time throughout the day but I cannot stress the importance of your child reading at home with you as much as possible.
Outside of school, we ask that children are read with 3 times a week. If you would like any extra support in how to get the most out of reading with your child, please do not hesitate to come and speak to me.